Arup has been awarded a civil and structural engineering consultancy contract for the detailed design stage of the Long Thanh International Airport passenger terminal 40km outside Ho Chi Minh City.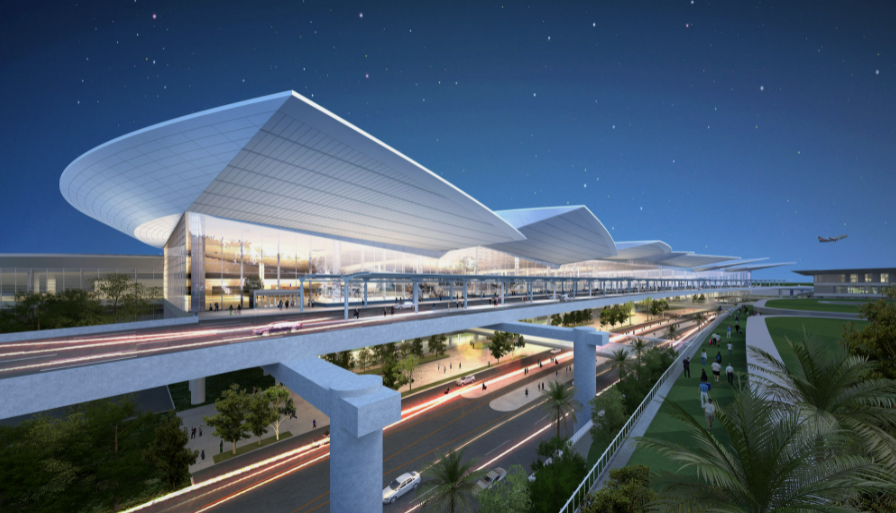 This appointment builds on the third-party technical design review we undertook for the Airport Corporation of Vietnam (ACV) in 2020.
Conceived by Heerim Architects, the lotus-flower-shaped terminal building has a total GFA of 373,000m² and can accommodate a capacity of 25 million passengers per year in the first phase. It will feature a complex clear span roof over the concourse of 82m, the latest in a showcase of long-span steel structural designs completed by our Ho Chi Minh City office.
With expected completion in 2025, this landmark terminal building is set to replace the existing Tan Son Nhat International Airport as the principle international air hub for southern Vietnam, offering a new gateway to the country.
This project adds to a growing list of key regional transport hubs with Arup selected as a key consultant, including the Hong Kong International Airport, Taiwan Taoyuan Airport T3, Singapore Changi Airport T5, Beijing Capital Airport T3 and the timber-framed Mactan-Cebu terminal building in the Philippines.
By Arup